Lone Star Labrador Retriever Rescue (Lone Star Lab Rescue) is a 501(c)(3) non-profit, all volunteer organization, dedicated to saving purebred Labrador Retrievers from euthanasia in city shelters throughout the Dallas/Fort Worth area.
Lone Star Labrador Rescue is a purebred rescue in the Dallas-Fort Worth area. We concentrate on saving Labradors that need our help locally. Trust us... we have our hands full with the Labs that need our help here.
We are unable to rescue Labradors outside of the DFW area or Lab mixes.
When possible, Lone Star Labrador Retriever Rescue will try to assist owners who feel they must find a new home for their Labrador. Labs surrendered by their owners are accepted only when foster space is available. Please understand that our primary focus is on saving purebred Labradors in DFW area shelters who are in danger of being euthanized. Lone Star Lab Rescue does NOT have a shelter.
If your dog is not a purebred Labrador, please contact a local mixed breed rescue or visit Petfinder.com and list your dog in their classified section.
Adopt-a-Pet also has a Pet re-homing referral system that you can access here: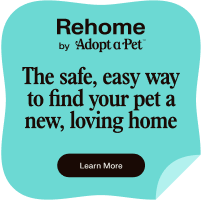 Be aware that we get many calls and emails every day from people wanting to surrender their Lab. If you want to find a new home for your dog, you must help yourself to help your dog. Rescues can only do so much. We are a small, non-profit rescue run completely by people who volunteer their time and homes because we love dogs. We are not paid. Rescue is a volunteer activity and rescue people commit countless hours helping homeless dogs.
Surrendering your Lab to LSLRR
We understand very clearly how painful giving up a pet can be, and we know there are times in life that you may feel that you have no other option. Below you will find a link to our Surrender Application. To be considered, you must fill out this application.
Please carefully read and understand the following:
LSLRR is a small volunteer organization. We usually have less than a dozen homes available to take on this commitment. Most of the time, those homes are already filled with a foster Lab. Many times, we already have another Lab lined up waiting to go into a foster home. Foster homes need breaks occasionally, so our number of available foster homes fluctuates.

Our first priority is to homeless, abandoned Labs about to be killed in local shelter. These animals are defenseless, with no one at all to care for them. Your pet is still lucky enough to have you. It is your responsibility to find a home for your Lab, although we will try to help you.

Lastly considered are Labs surrendered by their owners. We would love to find homes for each and every Lab out there. It breaks our hearts to turn away any dog. You can help us by doing everything you can to find a home for your pet yourself. Contact family & friends. Call everyone you know. We know this is hard work. It is exactly what you are asking us to do for you.

Please know that every single day, we are asked to take in many Labradors. Your Lab may be just wonderful, but we might just not have room for one more. We know economic times are very stressful right now. They are hard for us, too. We do want to help every Lab in need. If there is a way that we can help you stay united with your pet, we want to help! Please tell us if we can help you keep your pet.

If you are willing to keep your dog and bring him or her to our weekly Meet & Greet to meet prospective adopters, your chances of getting our help in finding a new home increases dramatically!

LSLRR is a non-profit group that cannot pay for your animal's medical care. If you would like us to consider taking your dog into our program, your Lab must be fully vetted, with a documented negative heartworm test within the last 6 months.

If time is a factor for you, we won't be your best option. After sending us your request, it may take us several days to get back to you. From there, we would need to arrange for an evaluation, and find a foster home willing to help. Typically, this is not an extremely quick process. If you need to rehome your Lab quickly, you need to contact someone else. We make every effort to find solutions quickly, but an owner surrender is not our emergency - it's yours. We may not be able to move as quickly as you need, but we must be careful about the dogs that we accept.

It will not help to tell us that if we don't take in your dog that you will take it to the pound and they will kill it. Every year, we help hundreds of pets, and you are only responsible for the one you have now. Please do the right thing.
If you would like us to consider taking your dog into our rescue program, please complete our Surrender Application. We will be in touch after reviewing the information. Requests without this application will not be considered.
If we think your dog is a candidate for our rescue program, we will email to you schedule an evaluation of your dog.